A New Devotion on Cove's Prayer Line – Redefining Success
29
Aug
Below is a new devotion I just left on the Cove Presbyterian Church prayer line. You can find a recording of this devotion on the prayer line (1-304-748-7900). You can find other devotions, sermons, essays, services, articles, and announcements on The Cove Community blog. If you found this devotion meaningful, please consider supporting this ministry by sending an offering to Cove Presbyterian Church, 3404 Main Street, Weirton, West Virginia or through PayPal.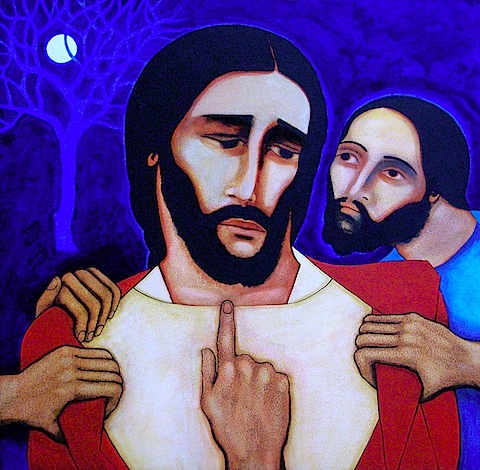 Mark 14:43-52

Immediately, while [Jesus] was still speaking, Judas, one of the twelve, arrived; and with him there was a crowd with swords and clubs, from the chief priests, the scribes, and the elders. Now the betrayer had given them a sign, saying, "The one I will kiss is the man; arrest him and lead him away under guard." So when he came, he went up to him at once and said, "Rabbi!" and kissed him. Then they laid hands on him and arrested him. But one of those who stood near drew his sword and struck the slave of the high priest, cutting off his ear. Then Jesus said to them, "Have you come out with swords and clubs to arrest me as though I were a bandit? Day after day I was with you in the temple teaching, and you did not arrest me. But let the scriptures be fulfilled." All of them deserted him and fled.

A certain young man was following him, wearing nothing but a linen cloth. They caught hold of him, but he left the linen cloth and ran off naked.


Redefining Success


About twenty-five years ago, when I was a young minister out in the wilds of Montana, I remember having a pretty important conversation with another pastor who came as close as I've ever come to being a mentor. Now as I recall, I was frustrated and discouraged about the lack of attendance at our worship services. And I remember, after sharing it with him, that my colleague responded with something I've remembered for the last quarter of century. He said, "I think you need to remember that, at the end of his ministry here on earth, Jesus had twelve followers left. One betrayed him. One denied him. And the rest ran away. Why would you assume that you could do better?"

Of course, he was right. By most earthly standards, Jesus was an absolute failure. And yet, through his life, death and resurrection, the entire universe changed. And that's something I've tried to remember when I look out at a bunch of empty pews on a Sunday morning or I hear that somebody's upset with me but they've chosen to tell others rather than me. In other words, when I'm discouraged and frustrated, I remember what my friend said, and I use it to redefine what I consider success.